Hope you can stay and play a while! Look for updates on my Spirits of St. Augustine Page about Florida's 500th Anniversary and Juan Ponce de León. Check out the News Page for the August newsletter, too!
Breaking News!
I'm over-the-moon thrilled to announce that I have a 3-book deal with Berkley Prime Crime to write cozy mysteries - mysteries with an amateur sleuth. Think Cesca, but this time no fangs.

The Senior Six Mysteries feature folk artists living together in a SW Arkansas farmhouse and the niece who must keep them out of trouble. The projected release of the first book in 2015. I'll pass along more info when I have it.
Anniversary and a Birthday, too!
Yes, it's the 500th Anniversary of Florida, but St. Augustine's 448th "birthday" is coming in September! The official date of the city's founding is September 8, 1565, the day Don Pedro Menendez de Aviles stepped onto our shores near the current site of the Mission Nombre de Dios. (Which is a stone's throw from the Fountain of Youth Archeological Park. See more about the FOY on the Spirits of St. Augustine Page.)
This year, the founding festivities will be held on Saturday, Sept. 7th. Re-enactors will come ashore near the Mission, and a Catholic mass will be celebrated after the landing. Other birthday events are planned, too, so come on down and savor the history and fun St. Augustine offers. Like the beaches!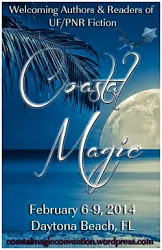 Coastal Magic is Coming!
Okay the coast here is always magical, but the Coastal Magic Convention (formerly Olde City, New Blood) is coming to Daytona Beach. The con is sure to be even more fun than last year's event with authors, readers, and bloggers converging February 6-9, 2014. The Coastal Magic website features a long list of amazing urban fantasy and paranormal authors. For more information, registration details, and the scoop on the charity book signing, please visit here
Eek Alert!
See the info below about Entangled, a paranormal anthology? Well, reader dears, if you don't have your copy, you need to grab it fast! The book may not be for sale much longer! The short stories and novella in Entangled have garnered high-mark reviews, and remember that all the sales proceeds go to the Breast Cancer Research Foundation.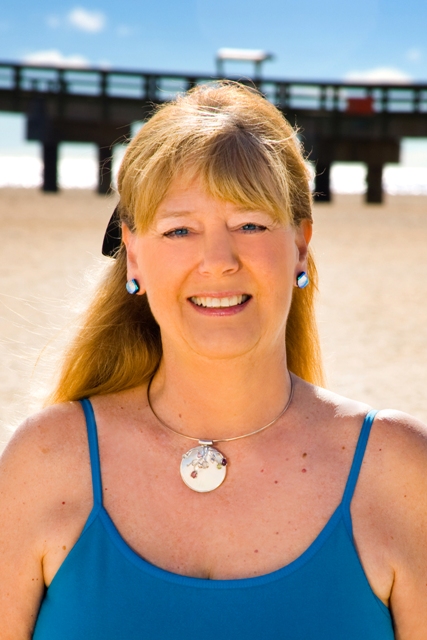 Ponytails and Claw Clips?
A bit after Entangled was released, I began growing my hair with the intent of donating it to Locks of Love or a similar organization. Well, my hair is now a touch past my shoulder blades, and needs to be four or more inches longer to donate. I'm surviving and thriving in the summertime Florida weather by wearing my hair in a ponytail, or using claw clips to secure an updo. Here's a photo taken last February, photo credit to Dolorianne Morris.
Find me on the Web here:
Newsletter |Facebook |Twitter |Shelfari |Goodreads |About Me
Happy Reading and stay cool!
Nancy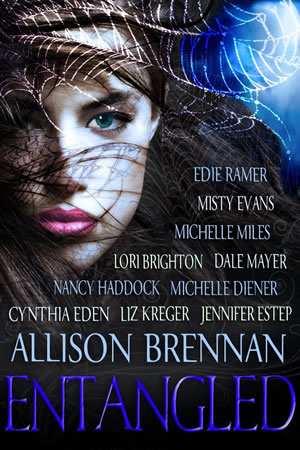 Ghosts, vampires, demons, and more!
Entangled includes ten paranormal short stories from authors Nancy Haddock, Cynthia Eden, Jennifer Estep, Edie Ramer, Lori Brighton, Michelle Diener, Misty Evans, Liz Kreger, Dale Mayer, and Michelle Miles, plus a Seven Deadly Sins novella by Allison Brennan. Stacia Kane contributed the foreword.
Now Available
Nook | Kindle | Smashwords

Read an Excerpt
All proceeds – 100% -- go to the Breast Cancer Research Foundation.
"I just loved everything about this short story-the main characters had chemistry and the secondary characters were just lovable." ~ A Buckeye Girl Reads